This is an ongoing personal branding project for Yoga Instructor Roxanna.
She is known as Pollo 🐤 (chicken) by her friends and family, so we named her brand Poyoga, Pollo+Yoga.
The branding system is yet to be completed, but we chose a natural approach to it, adapting to whatever needs were uprising as we went. First thing we did was her business cards.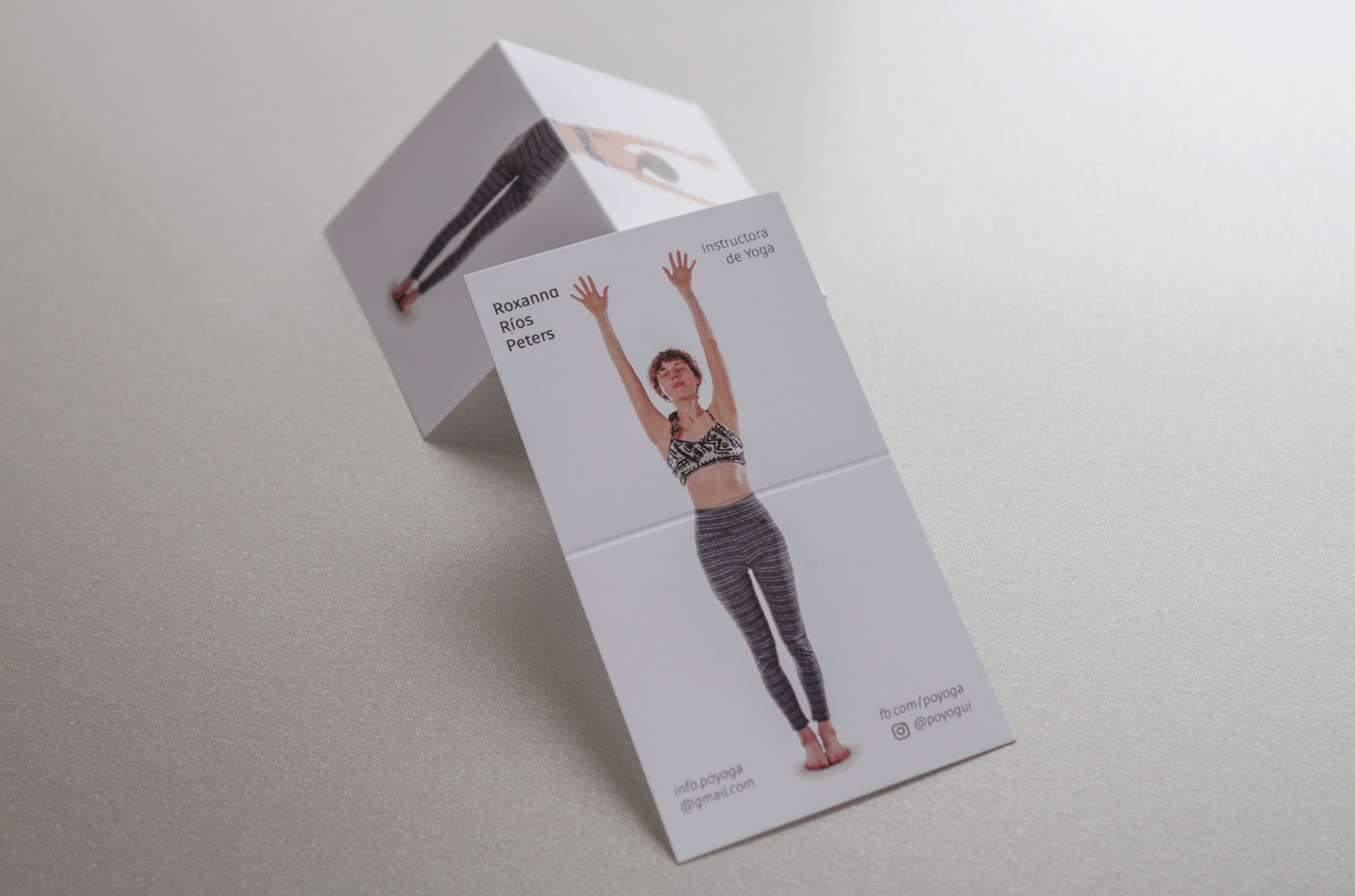 We designed her cards with a full body front and back photo of Roxanna, that folds in half to represent a yoga sequence from a sun salutation.
This simple but elegant designed was very welcomed by one of my absolute idols in design: Stefan Sagmeister from Sagmeister & Walsh. Even Jessica Walsh gave it a like :)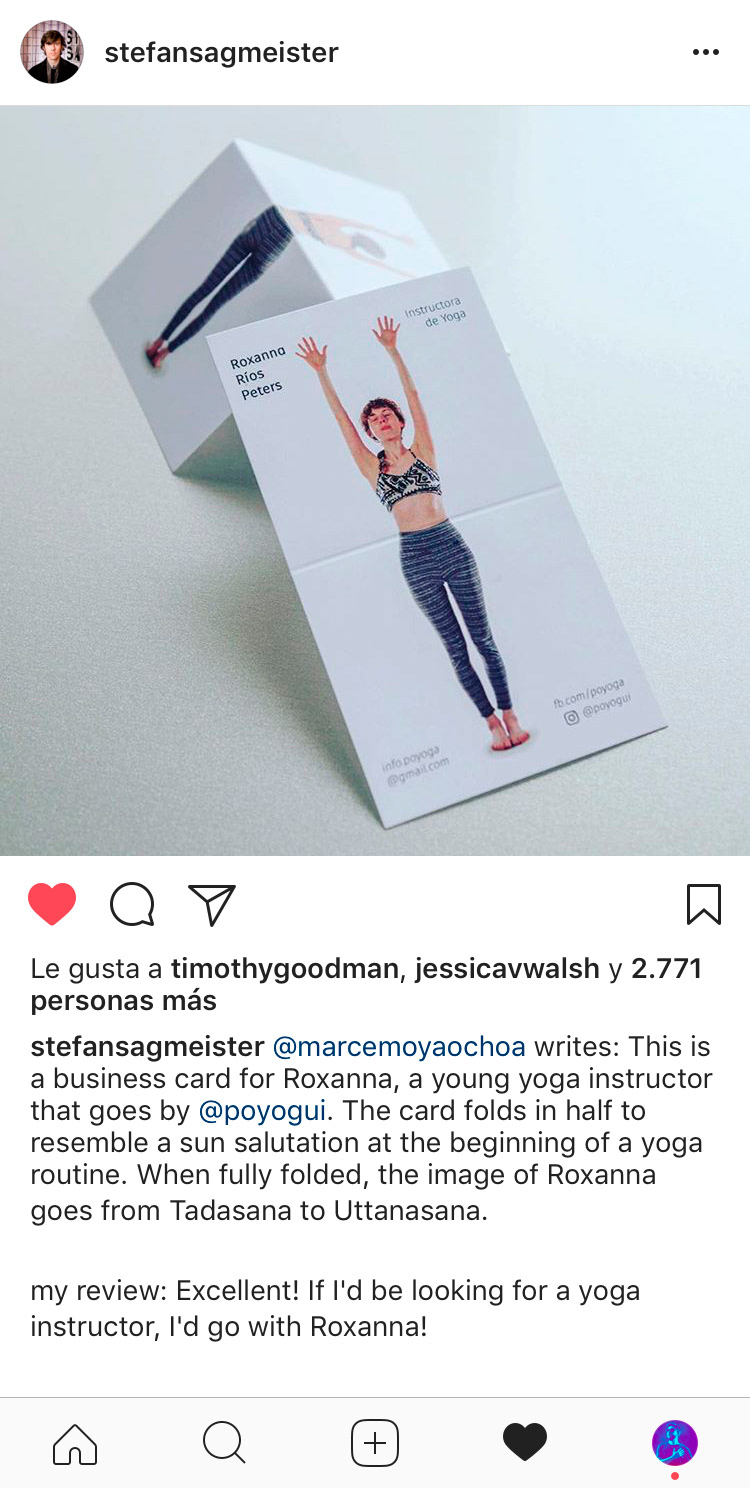 We designed the posters to be different to everything you expect about yoga: typically soft colors, clean backgrounds, lots of script fonts, etc.
We wanted bright, fun colors. Cool photo treatments. Nice, modern typography. A completely different approach.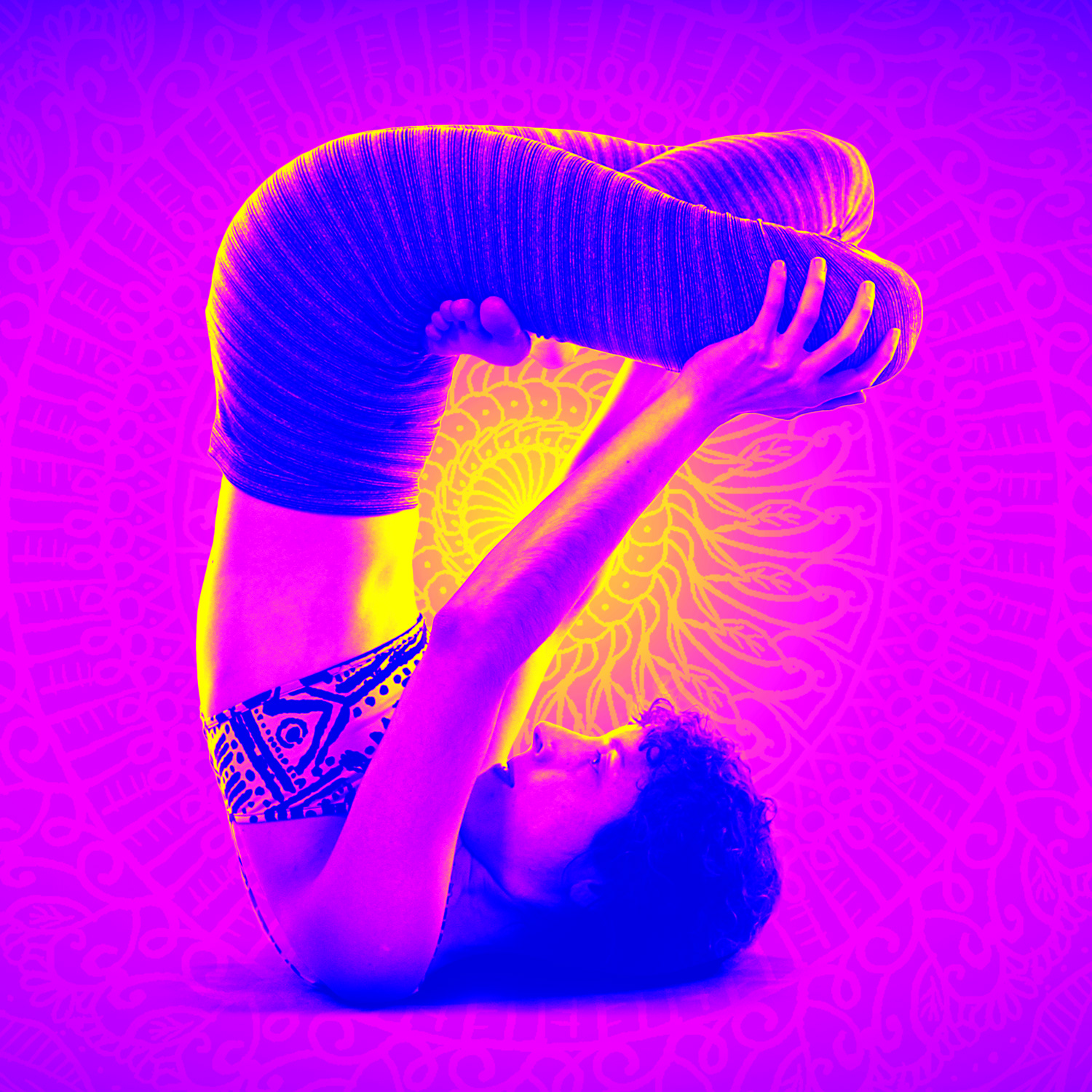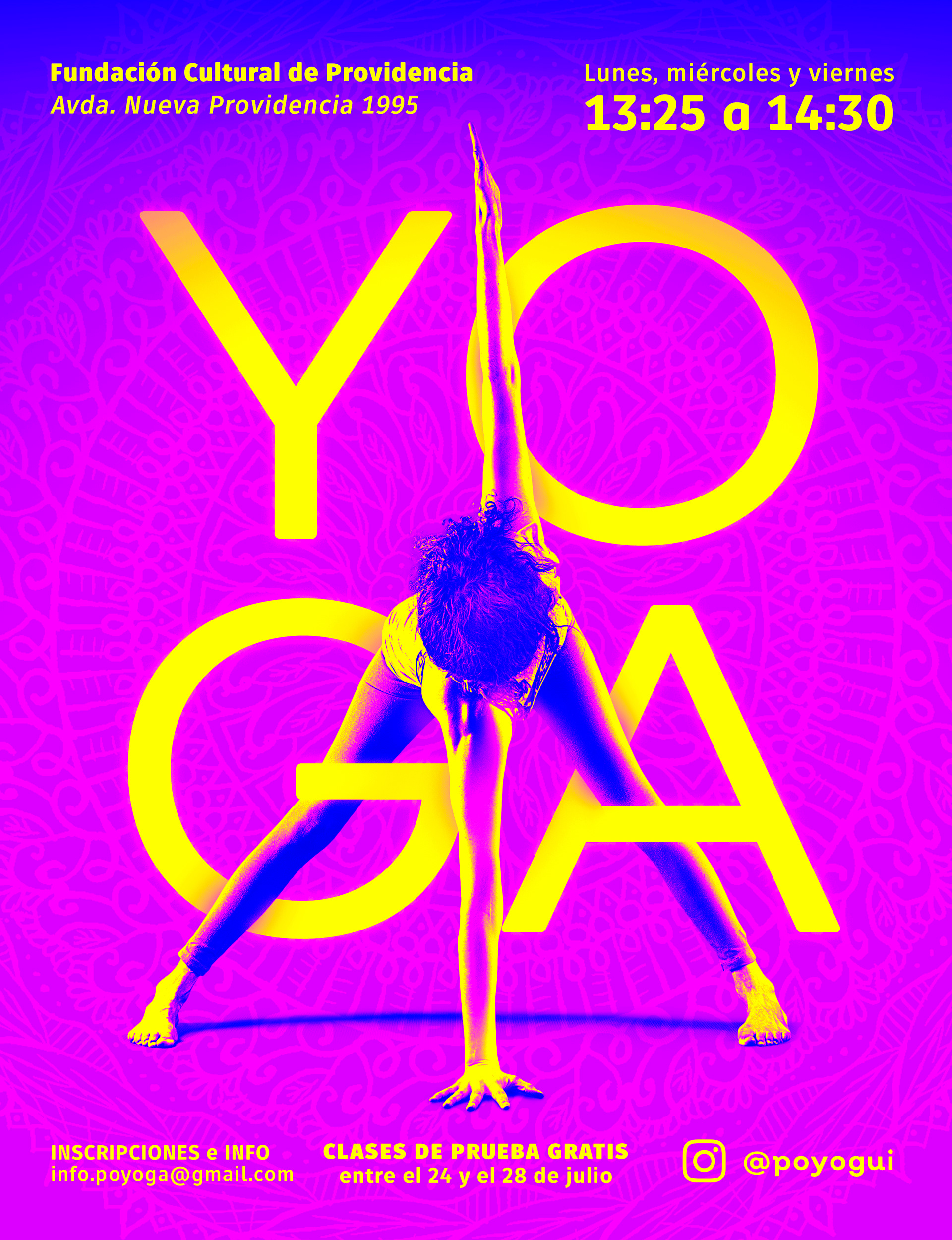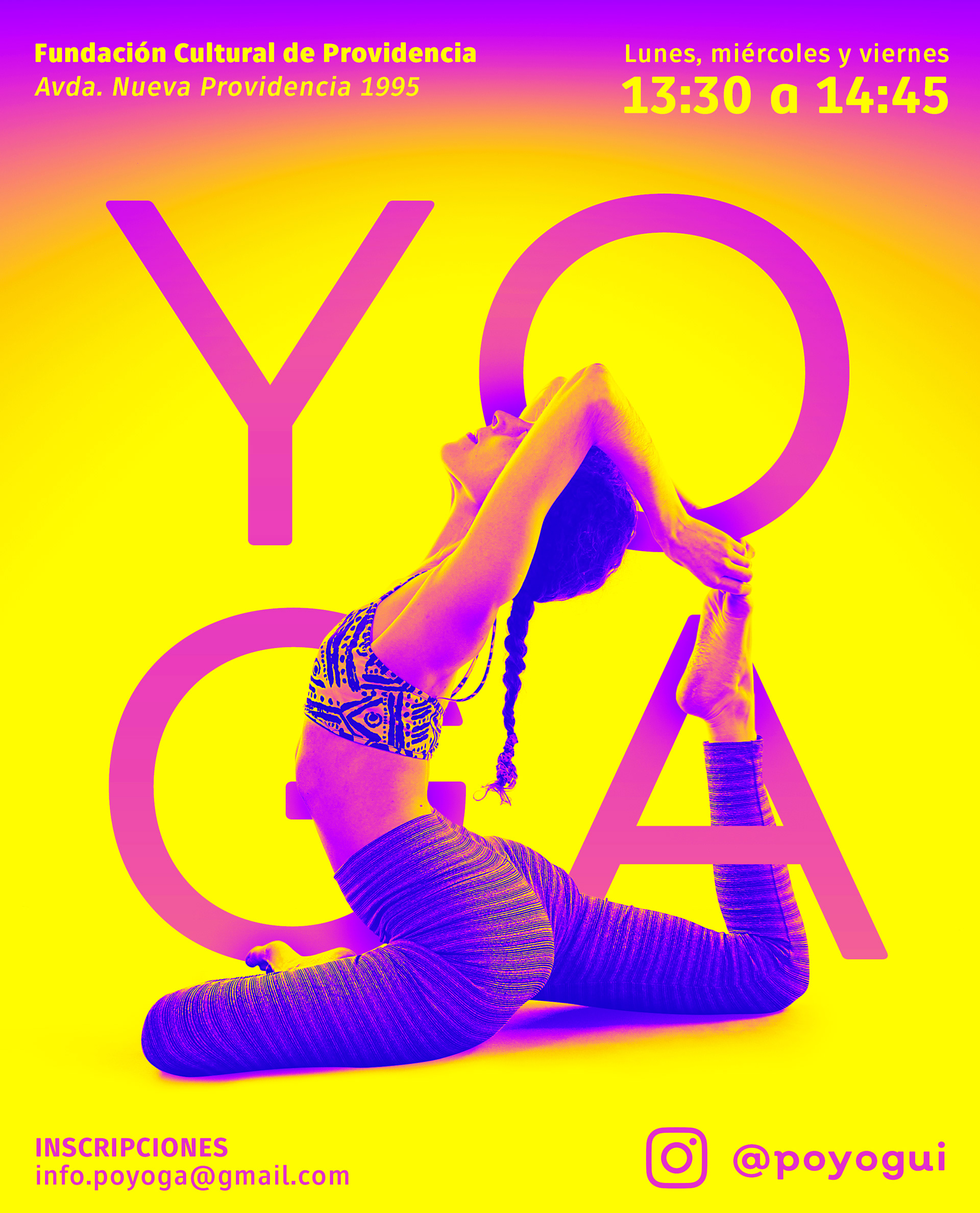 Also, we have made several yoga sessions in nice, public spaces for uploading them to her social media, and she herself writes the text entries explaining her thoughts, feelings or pro tips about the yoga practice.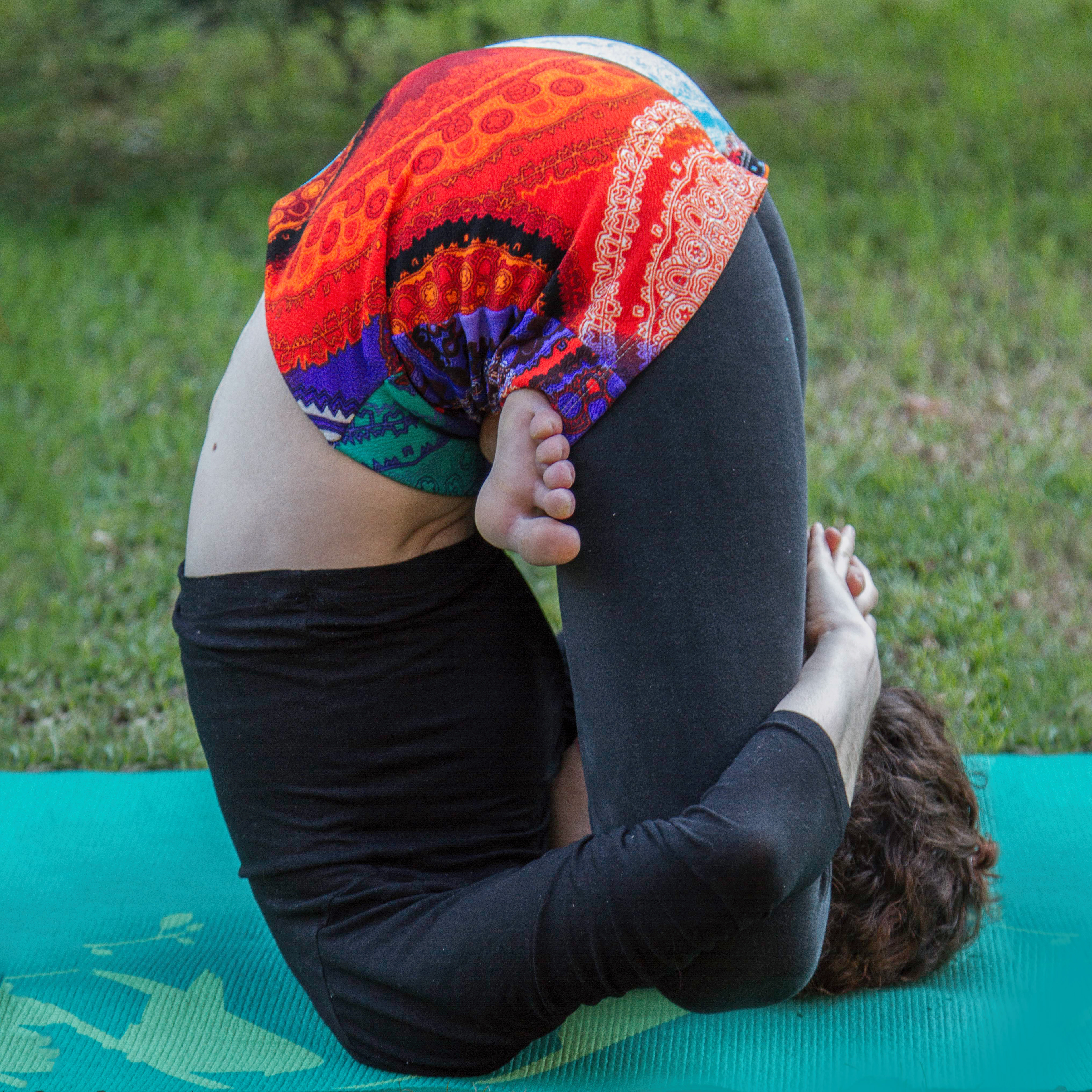 It's been a pleasure working with such a talented yogui, and the process though atypical, is a breath of fresh air and gives space to creativity and proposing as we advance in her personal branding.
There's still a lot to be done, and I'll be posting the progress here, so be sure to
appreciate this project
and also follow Poyoga in her social media: